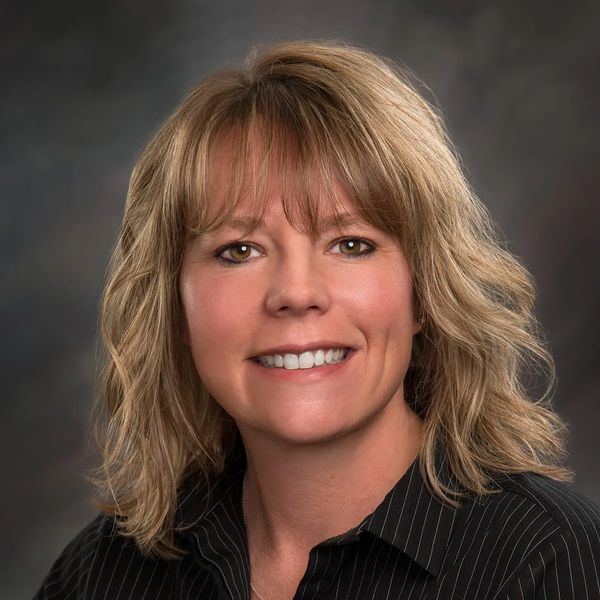 Sheri Hilario
Property Manager
Property Management & Rentals
Licensed Property Manager since 2014 | Licensed Realtor since 2005
Property Management & Rentals
Goal is to provide quality rental properties, maintain excellent relationships with tenants, and maintain consistent communication with the owners.
Tenants who have good relationships with their landlords = tenants who take care of and maintain their rental units.
Property Owners
Owners can always be in charge of their repairs and maintenance items. Of course, I have a maintenance team and experts I rely on, but it is always up to the owners discretion. And yes - owners can do their own maintenance! It is their property; they should have access and control over improvements and maintenance items.
Why hire a property management company? The Montana Tenant Landlord Laws are complicated and always changing. Montana ranks in the top 5 states in the U.S. that FAVOR tenants! And our court system stands behind the laws. It's really not worth the risk to not have a professional involved.
Billings is on the GROW! We are attracting more and more residents from out of state. Can you really afford to NOT do credit checks and criminal background checks? I am registered to handle both.
Property Management Services offered:
Full credit checks and criminal background checks on tenant applicants
Automatic deposits and withdrawals for tenants and owners
Spring/Fall inspections and furnace filter changes on all units
Maintenance crews and service professionals available OR owners can designate maintenance.
Marketing of all properties, showing homes, select and contract tenants, via Website, Social Media, etc.
Monthly and Annual accounting reports.
CONSTANT COMMUNICATION!
Why Choose McNeese McNeese Property Management?
We are committed to creating and nurturing a relationship between ourselves, owners and tenants. We want the owners to feel confident that we are not only managing the tenants; but we're also looking at their investment from a sales & equity growth perspective. What is the home going to be worth in a 3 or 5 or 10 years. What improvements should you consider doing now and in the future? We bring a wealth of knowledge to the table because of our experience in Sales of homes & properties, as well as, Managing Rentals.
Testimonials
★★★★★
"When I moved to Livingston, I decided to rent my home of 40+ years in Billings. I choose Sheri McNeese Hillario of C & S Property Management, LLC through a personal recommendation. What a sound decision this was!
Sheri immediately came to view my home and together we discussed her vetting process and her projected price for my rental. She, indeed, is a pro at interviewing potential renters and matching them to her properties.
I always feel like I am her ONLY property owner as she continually stays in contact with me concerning any potential problems and concerns.
Her list of resources concerning electrical, plumbing, roofing, yard and landscaping services are top notch and exceedingly professional.
If you have property that you want to rent and expect reassurance that it will be taken care of in a manner similar to how you would yourself, I would highly recommend Sheri and her company."
– Vicki V.
★★★★★
"Mark and I love working with Sheri because she is extremely knowledgeable in her field. Not only can she give you advice on the best neighborhoods to be in and the builders of the home, she works with us when we have questions on investment properties and what to do to up the value of our current homes. We have grown to trust Sheri's opinion more than anyone in the business. Sheri is super personable and easy to work with and also not afraid to tell you if she thinks you are making the wrong decision, which we greatly appreciate."
– Mark & Malori w/Bridger Steel
★★★★★
"What I like most about working with Sheri is that she is highly responsive, and fully reliable. I live out of town, so it is very important for me to be able to trust her to have eyes on our properties, and to proactively advise me what needs to be done, and when. She's also a straight shooter, and just a really nice person."
–Leo S.
★★★★★
"Sheri is a great rental agent. She really cares about the my properties and always keeps them in good condition. Sheri treats renters with respect which keeps turnover down."
– Jim D.
★★★★★
"I love having Sheri as my Property Manager because I don't have to worry about anything. She is very knowledgeable and stays current on all the changes. Accessibility. Knowledge. And how they handle renters."
– Kathy P.
★★★★★
"You're straightforward and honest, first and foremost. There's not been a single moment in our association when I haven't understood where you're coming from or what you need. Just as important, there hasn't been a moment when I've thought I was anything less than your most important client in the moment you were dealing with me. That has made me feel confident in the stewardship of my properties and in our ongoing relationship.
Beyond the professional, you're a kickass person and fun to talk to. Feel free to leave this part off."
– Craig L.
Some of the Properties We Manage